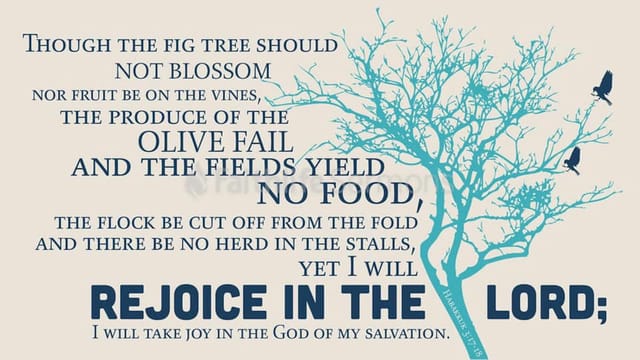 Habakkuk had a complaint. The land was filled with idolatry and injustice. And God didn't seem to be paying attention. Then God answered and told him that He was going to send the Babylonians to judge them.
Now Habakkuk had a bigger complaint! How in the world can a perfectly holy God send such pagany pagans to judge His people?
So God gave Habakkuk a vision. A vision of His sovereignty and His justice, of His glory filing the earth.
And Habakkuk responded with a song. A prayer. A prayer to sing.
It is a prayer for revival.
A prayer that God would remember to be merciful as He is judging.
A song about God who uses the elements as His weapons.
A prayer of determined faith and joy when everything else has failed but God is still strong.
Let us make this song, this prayer, our song and prayer.